The Warming Center
Room at the Inn's services are all provided under one roof in our 30-bed shelter, located at 447 W. Washington Street in downtown Marquette, MI. We are both a low-barrier and behavior-based shelter, meaning there are no income, sobriety, or identification requirements for entry into our shelter. Our only requirements for access to shelter is that you are literally homeless and willing to actively work on a housing plan with our case managers. The shelter is open 24/7, 365 days a year. Our services include but are not limited to:
1. 24/7 Emergency Shelter
2. Phone/Mail Service
3. Shower/Laundry Service 
4. Free Meals Daily
5. Case Management through our Guest Advocate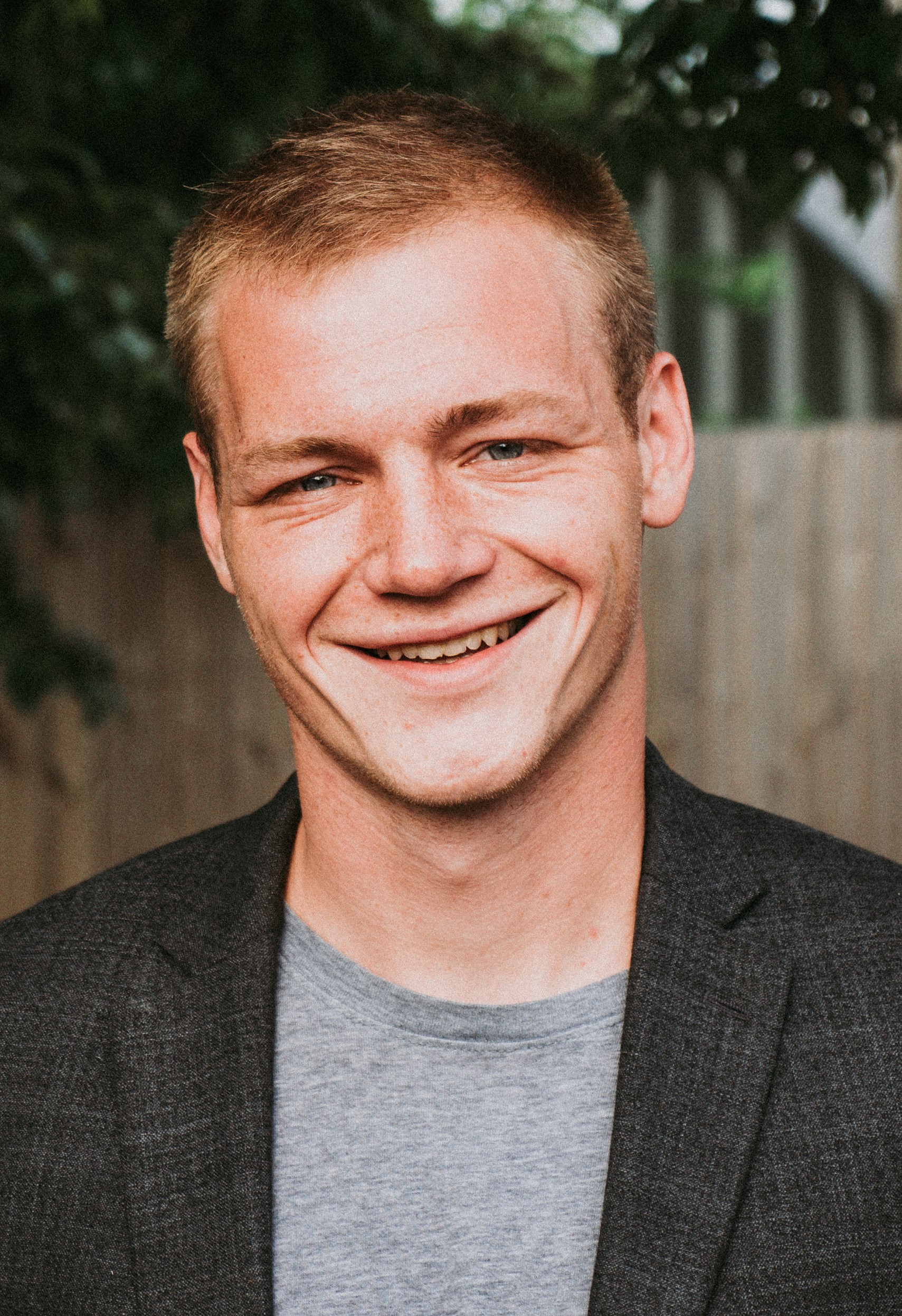 Nicholas Emmendorfer-Executive Director
Nick was born and raised in Marquette MI, where he went on to graduate from Northern Michigan University with a degree in Economics and a degree in Philosophy. Since graduating Nick served as Upper Peninsula Representative for Michigan's First Congressional District.
Nick's Journey with Room at the Inn began back in 2013 as a volunteer at our Warming Center and he has been an avid volunteer ever since. In February 2019, Room at the Inn hired Nick as our Executive Director in hopes he will use both his leadership and his complex-problem solving abilities to tackle the issue of homelessness in our community.
In his free time Nick enjoys being active through basketball, boxing, running, and spending time in the beautiful outdoors.
Tim Schuman- Operations Manager
Tim Schuman, a lifelong resident of the Upper Peninsula, works as our Operations Manager at the shelter. In his free time Tim enjoys playing guitar, disc golf, and running.
Lauren Michie Guest Advocate
She started out as a volunteer while working on her bachelor's degree at Northern Michigan University for social work. Eventually, she stepped up to be the Warming Center's manager. But, when an opportunity to become our Guest Advocate came along, she jumped on the chance.
As a Guest Advocate, she works with guests to ensure they are on track to obtain housing opportunities, necessary documentation such as birth certificates and social security information and aids them in behavioral assistant plans.
Make a difference
The shelter is staffed each evening by community members who volunteer their time and service to the homeless in our community.
You can make a difference!