The Warming Center
The Warming Center provides a warm and friendly place for community members to gather for free meals, guest advocacy, and socializing. Guests can also use the shower facility located in the Warming Center during this time. Various community agency representatives may be available at the warming center to meet with guests regarding employment, housing, health care, or any other matter that helps with regaining independence.
Our Warming Center is located at 447 W. Washington Street in Marquette. The phone number is 906-225-1521.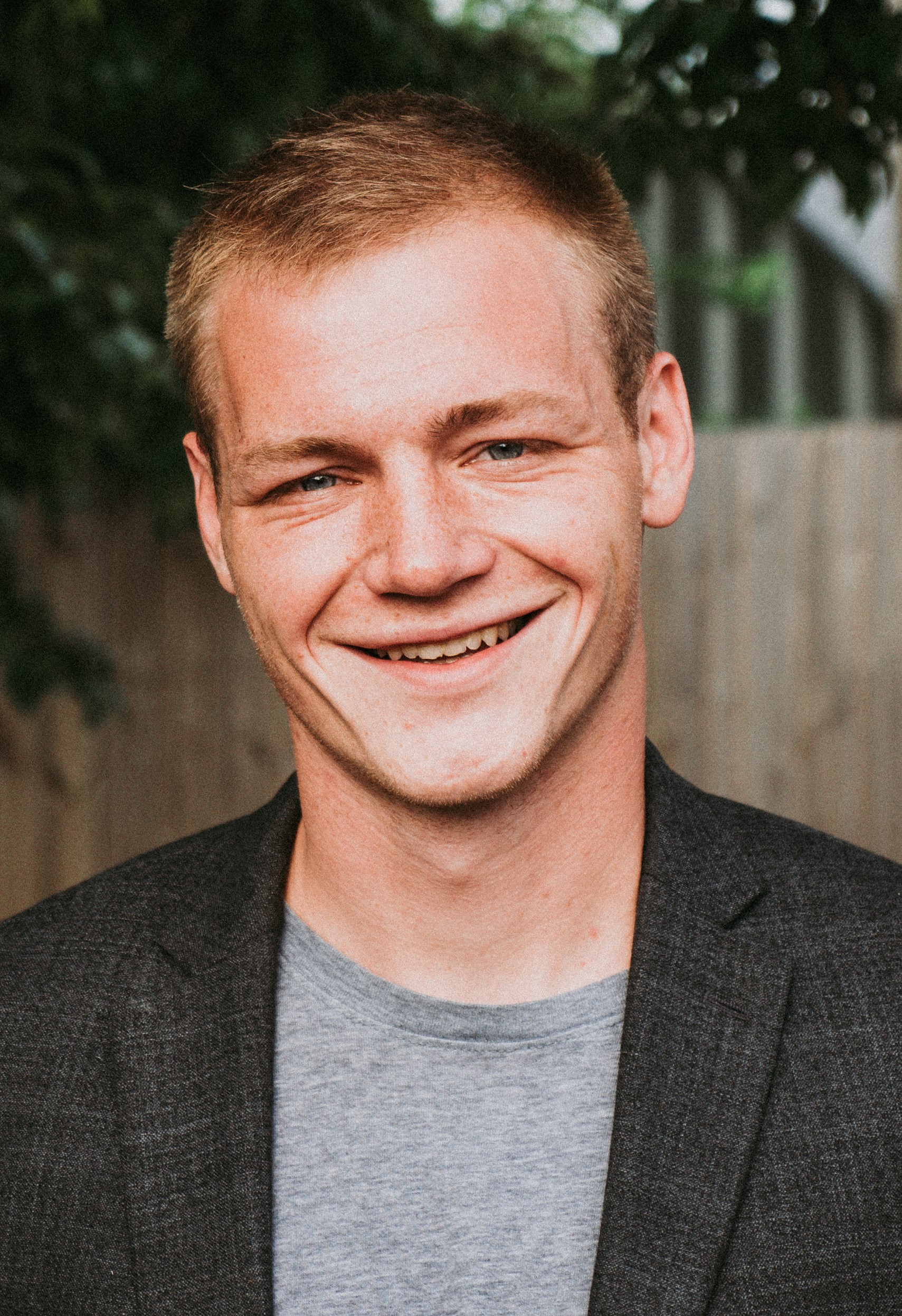 Nicholas Emmendorfer-Executive Director
Nick was born and raised in Marquette MI, where he went on to graduate from Northern Michigan University with a degree in Economics and a degree in Philosophy. Since graduating Nick served as Upper Peninsula Representative for Michigan's First Congressional District.
Nick's Journey with Room at the Inn began back in 2013 as a volunteer at our Warming Center and he has been an avid volunteer ever since. This last February Room at the Inn hired Nick as our Executive Director in hopes he will use both his leadership and his complex-problem solving abilities to tackle the issue of homelessness in our community.
In his free time Nick enjoys being active through basketball, boxing, running, and spending time in the beautiful outdoors.
Katie Poston- Guest Advocate
Katie Poston is the Guest Advocate for The Warming Center. She has her bachelors in Public Health and multiple years of case management experience before joining our team. As the Guest Advocate she develops goals with each guest and helps the guests implement their goals by providing the necessary resources. Katie looks forward to continuing to provide support and advocacy for our guests.
Tim Schuman- Night Manager
Tim Schuman, a lifelong resident of the Upper Peninsula, works as our Night Manager at the Warming Center. In his free time Tim enjoys playing guitar, disc golf, and running.
Victorano De La Crus- Morning Manager
Victorano was born in Flint, Michigan, and came to Marquette to attend college-then never left. He completed degrees in Philosophy and English Literature before working for the Marquette Food Co op. Victor has been with RATI for about 6 months and is proud to work for a meaningful cause with caring people.
Dennis Vanlerberghe- Weekend Manager
Dennis was and born and raised in Escanaba, MI. In his freetime, he enjoys camping, spending time with his kids, and has a particular interest hard rock music. Dennis has been working with RATI since November of 2019 and looks forward to continuing his role in supporting RATI's mission.
Rudy Forsberg- Shelter Staff
Rudy was and born and raised in Marquette, MI. Not only is Rudy an esteemed member of our staff, but he is also a former guest of Room at the Inn. After a short stay with our shelter, he managed to procure employment, housing, and now works diligently to give back to the organization that helped him get back on his feet. Rudy serves as a prime example for future guests of the success they are capable of achieving through RATI.
Mike Mullet- Shelter Staff
Mike was born and raised in Marquette, MI. In his free time Mike enjoys the outdoors. Mike started working for RATI in June of 2020 and looks forward continuing to support RATI's mission as overnight shelter staff.
Make a difference
The shelter is staffed each evening by community members who volunteer their time and service to the homeless in our community.
You can make a difference!